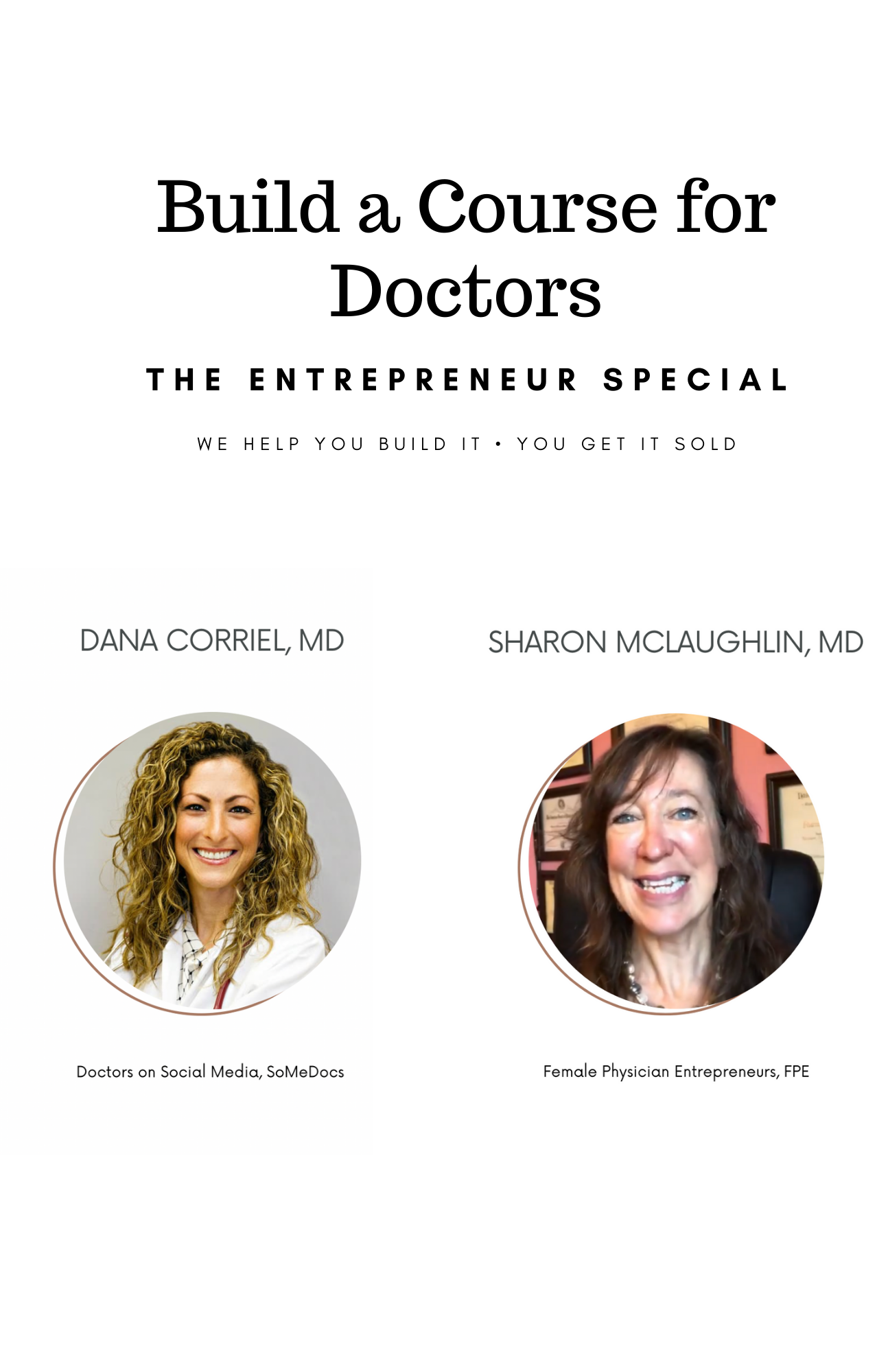 Meet your course contractors.
We are in a digital revolution. And now's the time to build a digital product, (like a passive course!) that gets YOU money regularly deposited into your bank account. It's passive income made from your expertise!
With years of experience in digital creations between us, we're now proudly helping to create courses with doctors.
Whether your knowledge and skills can help other physicians, or the general public, we're here to hold your hand, walk you through, and make sure the process is as seamless as can be.
Any questions?
What you get:
up to 4 hours of coaching, (ample consultation time for most doctors to build a course, though anything above this is billed at $100/hr).
branding of your course, with branding principles applied
customized photo template for use in your course graphics, videos, and worksheets.
SoMeDocs Membership, which gets you a profile built into our Specialty Databank and so much more (currently valued at $149 yearly)
Your course featured in SoMeDocs University, which will help with marketing and visibility.
option for your course to get built into SoMeDocs University, rent-free. (That's $130+/month in savings & means that if you don't sell a course on certain months, you don't have to pay. We pay to host, and manage it for you. All you do is collect passive income for courses sold.)
Marketing via SoMeDocs and FPE (Female Physician Entrepreneurs)
For experts who wish to spread their knowledge individually, this one's a no-brainer. The return on this investment is clear.
Let's build something profitable together!
Our Courses
Below is an example course we've built, teaching the basics of Instagram to our professional audience. Courses will show up in our space, so that our followers will see YOUR work!